Immune Cell Interactions in the Lung   •  Allergic Inflammation and Remodelling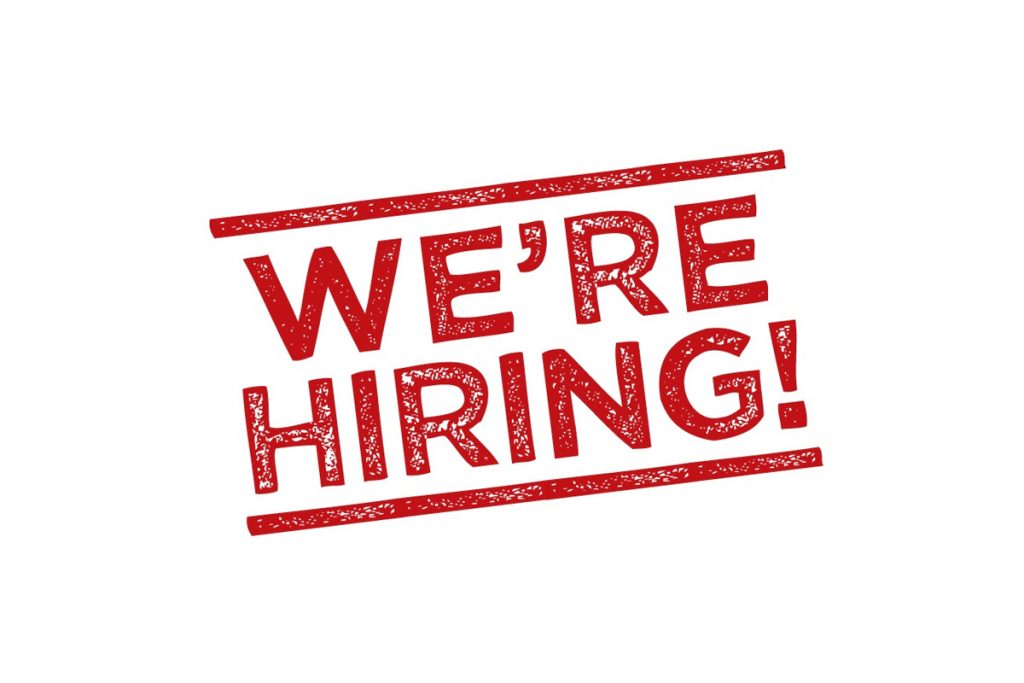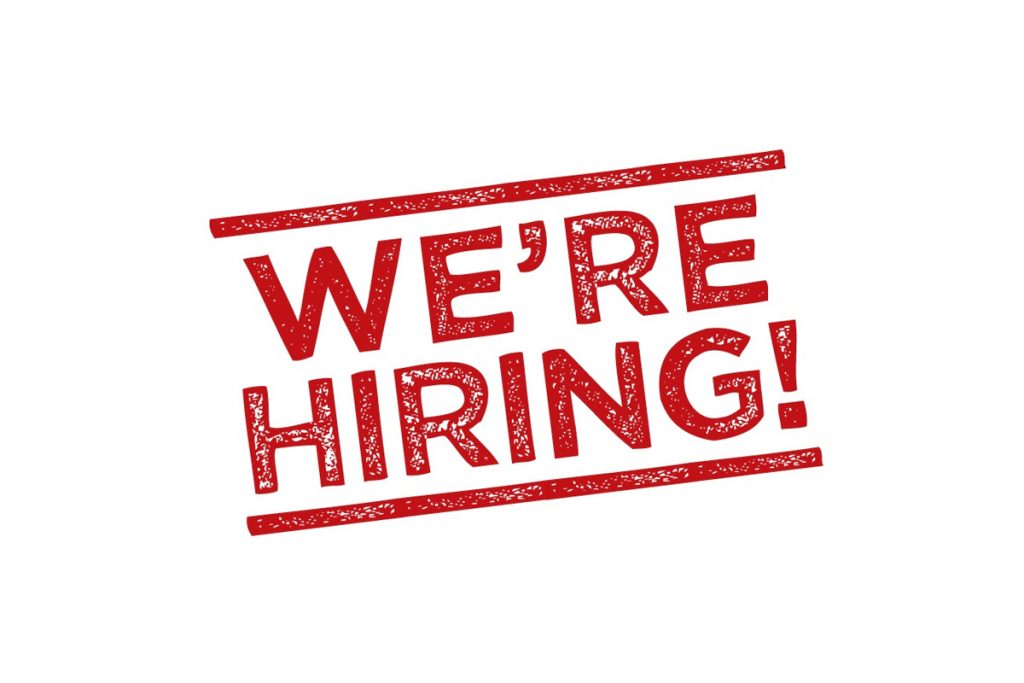 Join Our Team as a Postdoctoral Research Associate
If you have a PhD in Immunology, or a related discipline, and have an interest in allergic airways disease, we are keen to hear from you. For more information about the role and how to apply please see the Imperial Jobs advert MED03283.  Closing Date 29th August
Join Our Team as a Research Technician

We are looking for an experienced Research Technician to provide a range of technical support to our research programme, involving a variety of in vitro and in vivo techniques. For more information about the role and how to apply please see the Imperial Jobs advert MED03324.  Closing Date 29th August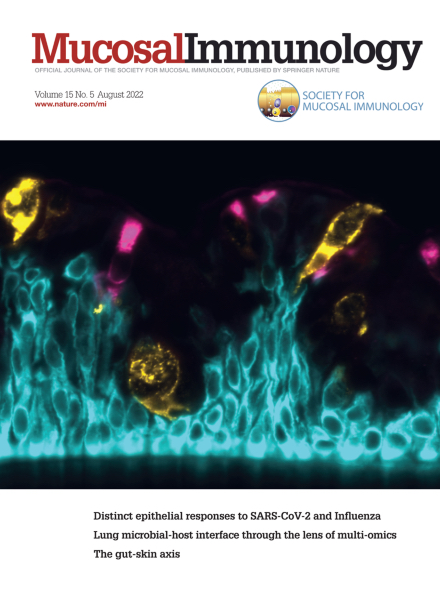 We Made the Cover of Mucosal Immunology!
Beautiful image captured by Helen of paediatric bronchial epithelial cells infected with SARS-CoV2 at 5 days post-infection. SARS-CoV2 NP (magenta), MUC5AC (yellow) and KRT5 (cyan).
Stolting et al., Mucosal Immunology (2022)

Using Air-liquid Interface (ALI) cultures of primary bronchial epithelial cells from healthy children and adults, we investigated susceptibility to SARS-CoV-2 and H1N1 infection, and epithelial antiviral immune responses according to age and virus.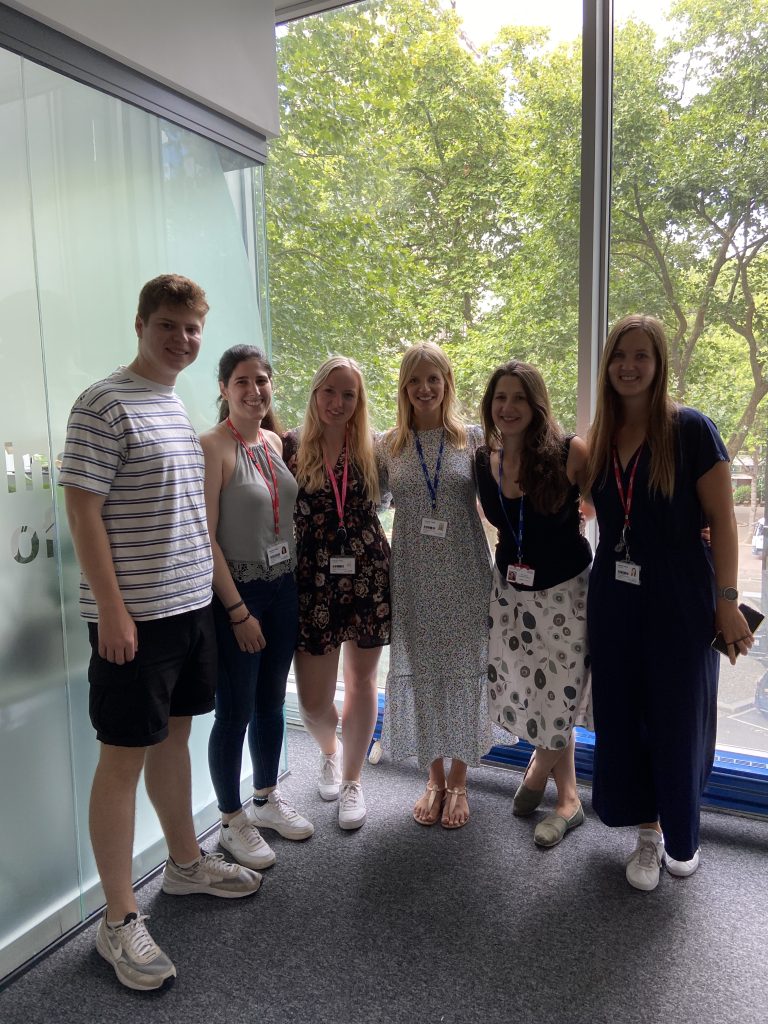 Goodbye & Good Luck!
We are sad to see two of our much valued team members leave but both are embarking on new and exciting paths.
Charlotte is leaving us to start her NIHR Academic Clinical fellowship at Imperial in Histopathology, we wish her all the best and hope to see her in the lab again in the not too distant future!
Phebe is leaving us to start her Masters at Johns Hopkins as well as becoming a Fulbright Scholar! Huge Congratulations and we wish you the best of luck!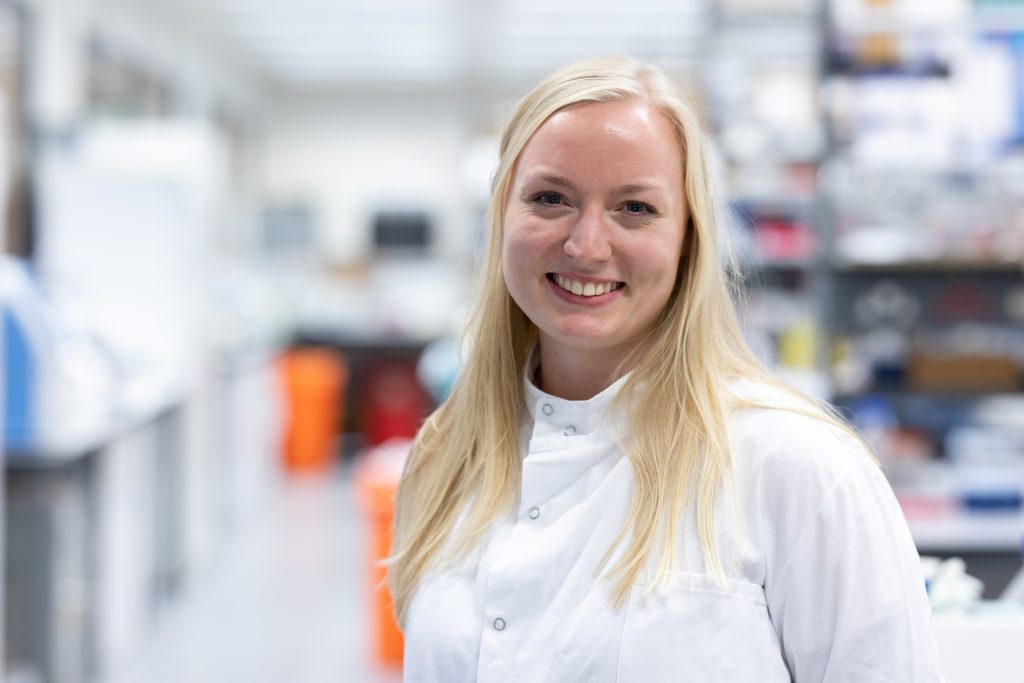 PhD Viva Success!
Congratulations Dr Albers!
Well deserved!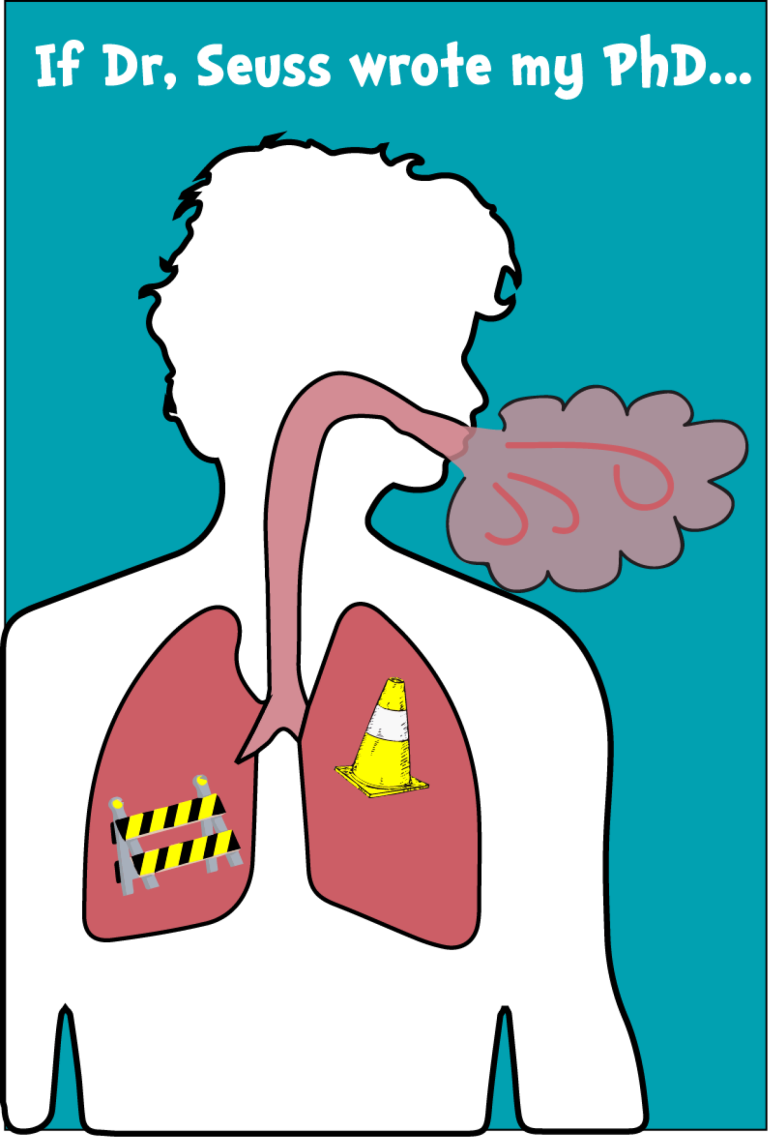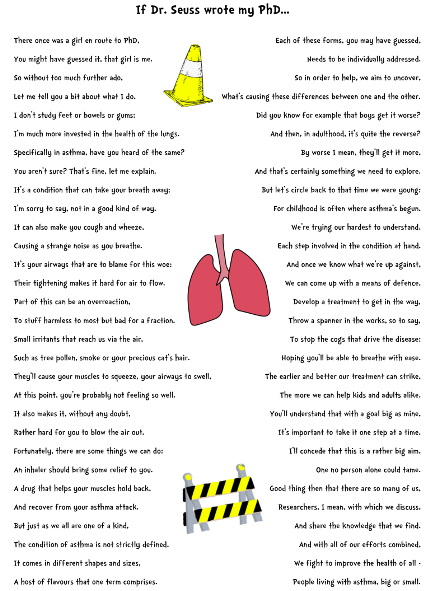 Scientific Writing Competition  Congratulations Helen!
Helen showcased her creative writing skills when describing her current PhD project and came joint 3rd in the 2022  Scientific Writing Competition run by Imperial's Graduate School.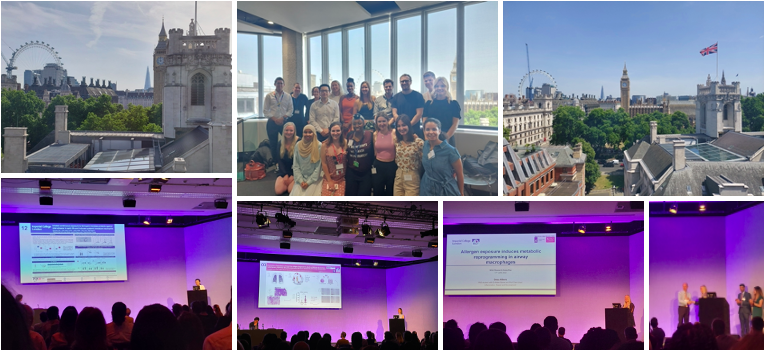 NHLI Away Day!
A great day for the Lloyd Lab with excellent presentations from Kunyuan, Kornelija and Gesa. Extra congratulations to Gesa for winning a presentation prize!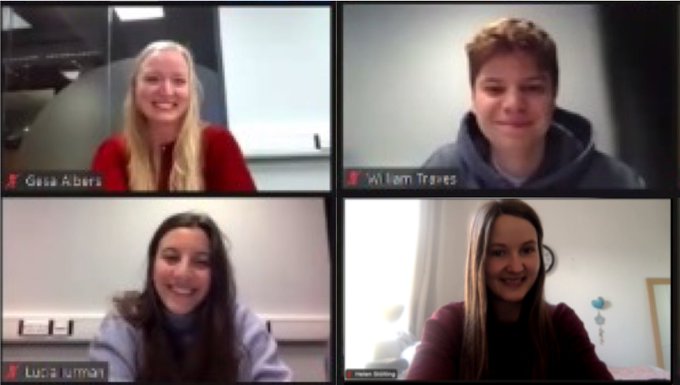 Congratulations Helen & Gesa!
IRD was well represented at the recent European Academy of Allergy and Clinical Immunology (EAACI) Winter School 2022, by four PhD students, Gesa, William, Lucia & Helen from the Lloyd, Saglani, Byrne and Harker labs.  Unfortunately, the meeting couldn't be held in person, but this didn't stop Helen and Gesa winning prizes for their oral presentations, well done all!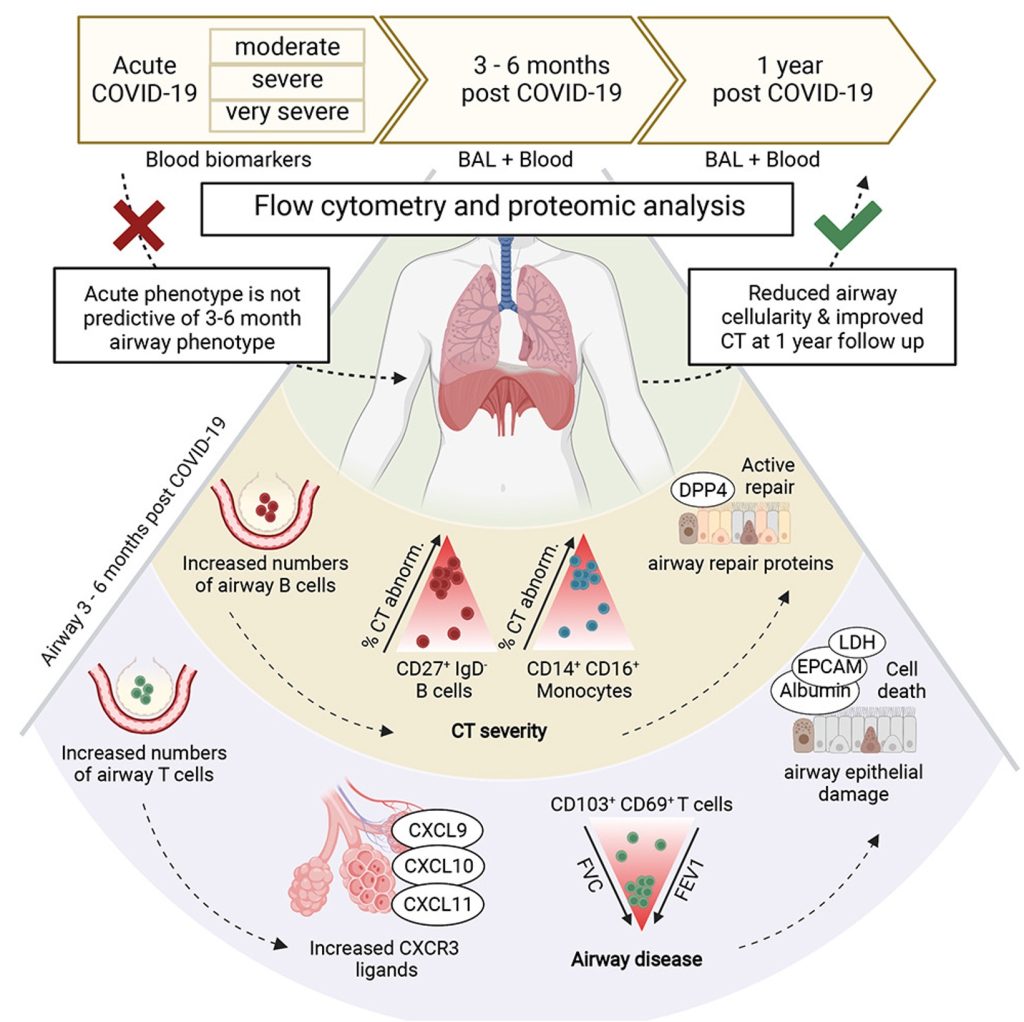 Immuno-proteomic profiling reveals aberrant immune cell regulation in the airways of individuals with ongoing post-COVD-19 respiratory disease
A great partnership and collaborative effort from a multidisciplinary team has culminated in this exciting study that has shown COVID-19 patients experiencing breathlessness, months after hospitalisation, have ongoing cellular changes and evidence of damage markers in their lungs.
Immunity
 DOI: (10.1016/j.immuni.2022.01.017)
PhD Viva Success – Richard Hewitt
Congratulations to Richard for recently defending his thesis and successfully securing an NIHR Clinical Lecturer position at ICL. We are all thrilled for you!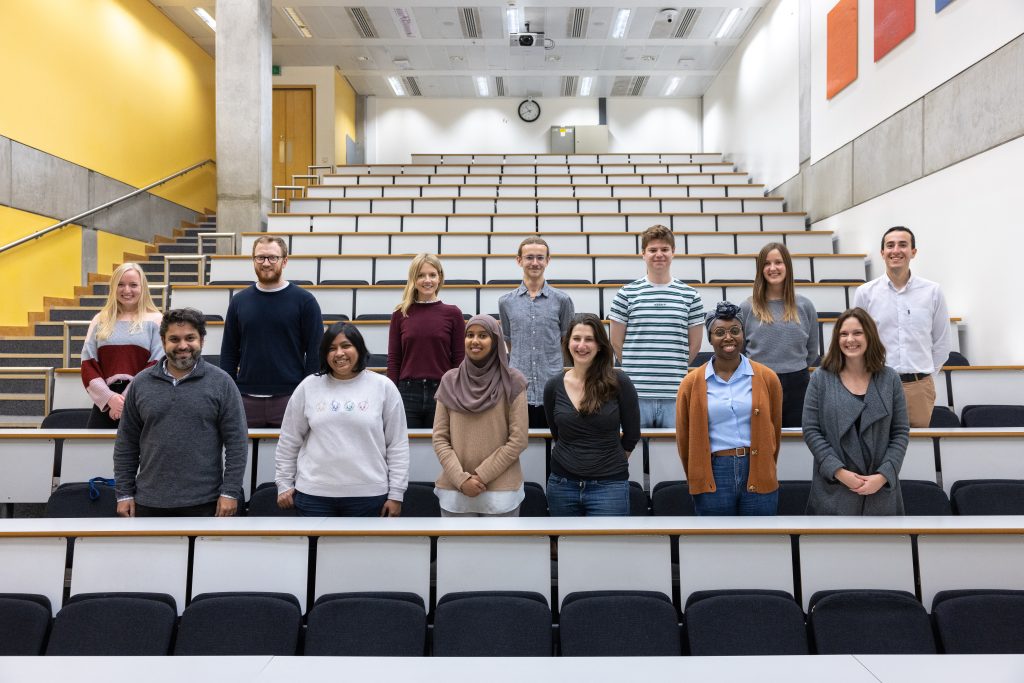 Welcoming New Lab Members
The Lloyd lab is excited to welcome new team members as we begin a new Wellcome funded research programme.
Some new and old members of the team are pictured on the left as part of a recent photoshoot c/o Imperial Photography.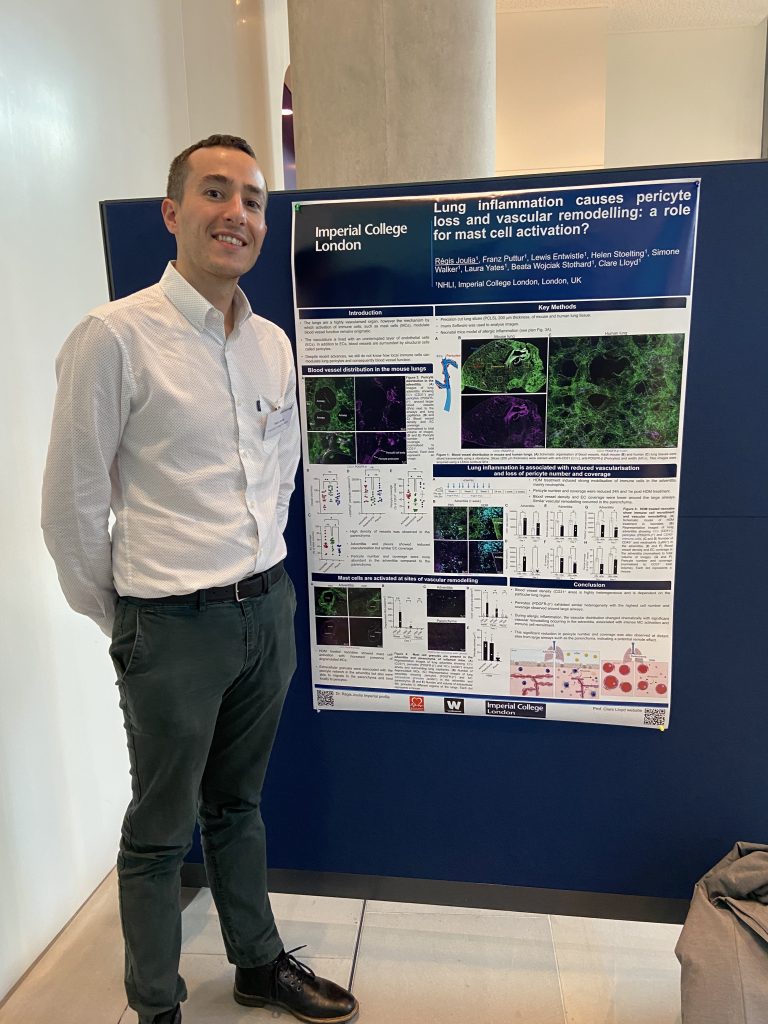 BSI London Immunology Group
Neuro-/Stromal-Immunology Meeting
Francis Crick Institute
Members of the Lloyd lab enjoyed attending this very informative meeting in person! 
Congratulations Regis!
Regis Joulia recently started a BHF funded fellowship within the Lloyd lab, investigating the interactions between mast cells and pericytes in the context of lung inflammation. Regis presented some early data from this project and won the poster prize!
October 2021
William MacNee Award (ERS LSC Young Investigator Award)
We congratulate our PhD student Patricia Ogger who presented her PhD workat the ERS Lung Science Conference in Estoril, Portugal, and got selected for the William MacNee Award for the best young investigator presentation. Well done! 
March 2020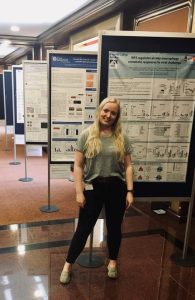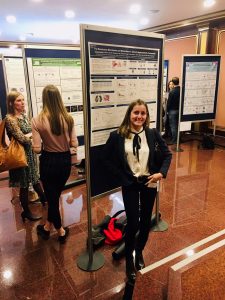 European Respiratory Society Lung Science Conference 2020
Three of our PhD students got the opportunity to attend the ERS Lung Science Conference "Metabolic alterations in lung ageing and disease" in Estoril, Portugal, supported by the ERS bursary scheme.
Gesa Albers and Rachele Invernizzi presented their research as a poster and Patricia Ogger presented in the Young Investigator session.
March 2020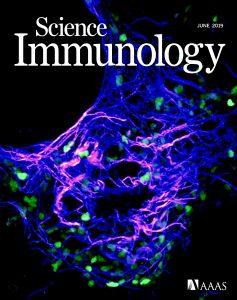 Science Immunology Cover of the Year
This image titled "Amoeboid Prowling by Lung ILC2s" generated by our Postdoc Franz Puttur was selected as the Science Immunology Cover of the Year 2019. 
Read the full paper on how pulmonary environmental cues drive group 2 innate lymphoid cell dynamics here:
https://immunology.sciencemag.org/content/4/36/eaav7638.long
December 2019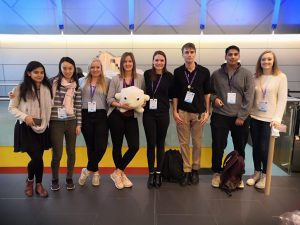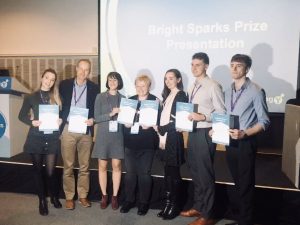 British Society for Immunology Congress in Liverpool
This year's BSI Congress has been a great outing for the Lloyd lab! Four of our PhD students received BSI travel bursaries (Gesa Albers, Helen Stoelting, Nicoletta Bruno & Patricia Ogger) and presented posters/talks.
Our PhD student Gesa Albers won a Poster Prize for her poster presentation and Postdoc William Branchett won runner-up of the Brightsparks Postdoc competition. Well done both!
December 2019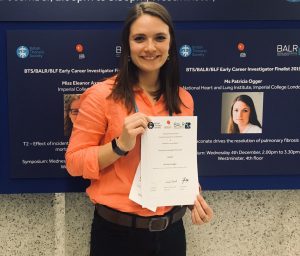 BALR Young Investigator Award
Congratulations to our PhD student Patricia Ogger, who has been selected as the British Association for Lung Research (BALR) Young Investigator of the Year 2019 after presenting in the Young Investigator Award Symposium at the British Thoracic Society Winter Meeting! 
December 2019
Julia Higgins Award
We are very proud to announce that Professor Clare Lloyd and Professor Sara Rankin have been awarded the Julia Higgins Award in recognition of their significant contribution to the support of academic women. 
The Julia Higgins Medal and Awards are awarded annually to recognise individuals, groups, and departments that have made a significant contribution to the support of academic women at the College.
June 2019
Academy of Medical Sciences elects six new fellows from Imperial College London
Professor Lloyd said: "I am delighted and honoured to be elected to the Fellowship of the Academy of Medical Sciences. It reflects the hard work and commitment of all the talented students, postdocs, fellows and colleagues I have been fortunate to work with over the years. I look forward to working with other Fellows to advance biomedical and health research, particularly helping early career researchers achieve their potential".
Read the full article here: https://www.imperial.ac.uk/news/191158/academy-medical-sciences-elects-fellows-from/
May 2019
Graduation 2019
Congratulations to our Lloyd lab and IRD students who graduated today! 
Faith Uwadiae and Sarah Allden were awarded their PhD's today and we had two prizes awarded to our MSc Immunology students: The Richard Batchelor Prize to Simone Wolf for the best Master's Thesis and the Dean's prize to Helen Stoelting for best overall performance. Well done everyone!
May 2019

New paper out in Blue Journal!
Adam's first senior author paper is out online this week:
The transferrin receptor CD71 delineates functionally distinct airway macrophage subsets during Idiopathic Pulmonary Fibrosis. 
Sarah J Allden et al.
Check it out here: https://www.atsjournals.org/doi/abs/10.1164/rccm.201809-1775OC
May 2019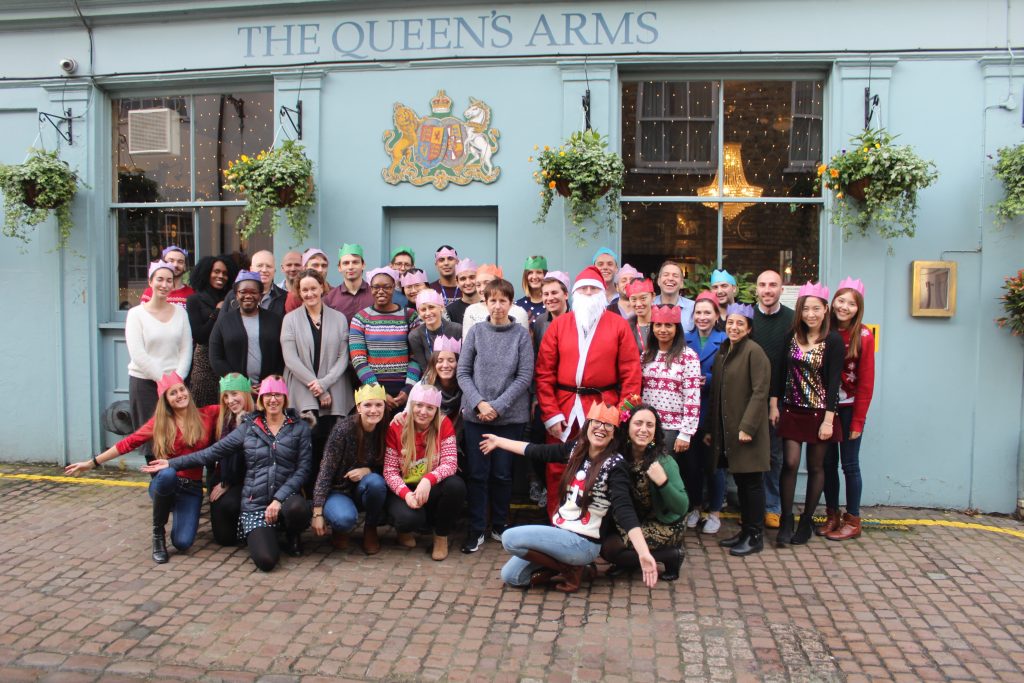 Happy Holidays
Last Monday we celebrated Christmas and the end of the year 2018 with the section of Inflammation, Repair and Development of the National Heart and Lung Institute at the Queens Arms in London. It was a great party, organised by our PhD students! We thank our supporters and funding bodies for 2018 and look forward to the new year!
December 2018