Kyle Mincham – Imperial College Research Fellow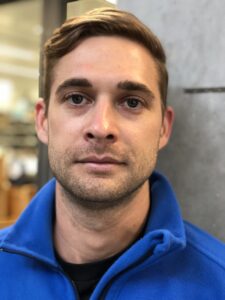 I am an Imperial College Research Fellow working alongside Professor Clare Lloyd and Professor Robert Snelgrove.
I completed my PhD at the Telethon Kids Institute (University of Western Australia) in 2018 under the supervision of Associate Professor Deborah Strickland, investigating the capacity of the immune training agent OM-85 to transplacentally protect offspring against allergic asthma. Following my PhD, I remained within the Strickland lab for a short postdoctoral study. My PhD and early postdoctoral work identified several mechanisms by which we could educate components of the immune system to respond more appropriately and promote protection against asthma and respiratory viral infections.
In January 2021, I joined Imperial College and was awarded an ICRF in 2022. My research focusses on the diverse roles of innate lymphoid cells (ILCs) and their progenitors, aiming to uncover their contribution to the progression and exacerbation of chronic obstructive pulmonary disease and asthma. I explore the role of ILCs using an integrated full spectrum flow cytometry – systems biology approach.